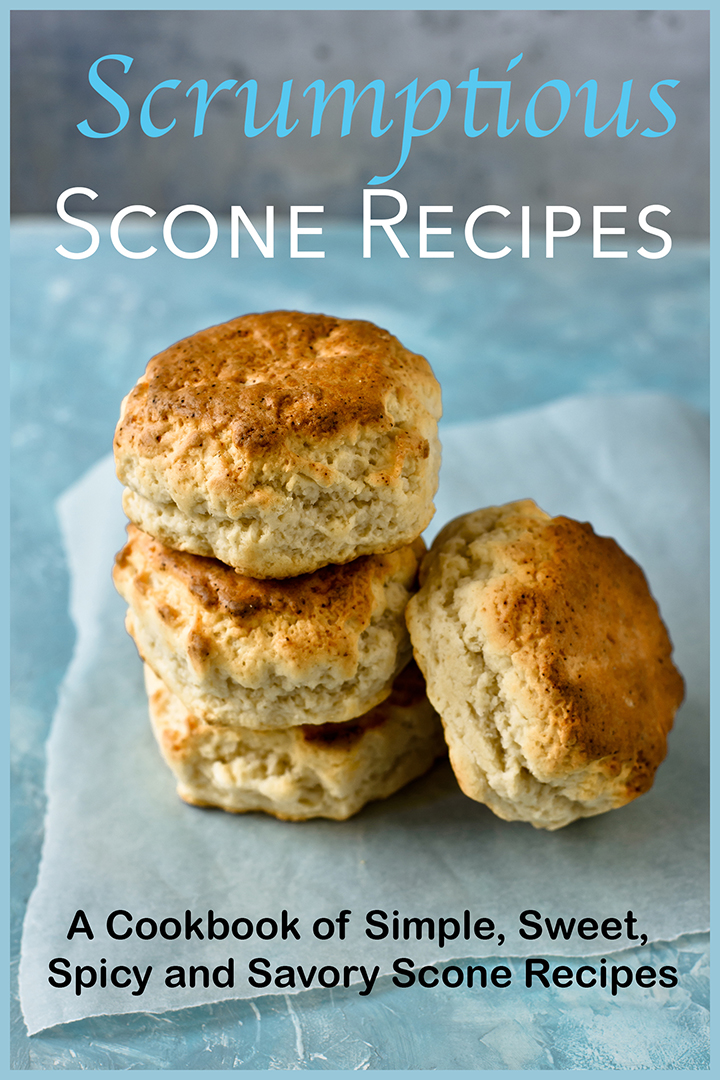 Tasty Scone Recipes to Eat Everyday
If you are looking for the best, most scrumptious scone recipes, then you found just the right recipe cookbook. Make these wonderful scones that your entire family will enjoy—simple, sweet, savory, and outrageous creations. Eat them for breakfast, lunch, dinner, and dessert. There is never a time scones can't be enjoyed.
Basic scones are very popular in Britain. They are a baked pastry with a soft crumbly sweet interior and a slightly crispy exterior. They are usually made with flour and baking soda, similar to biscuits but with a lighter texture. They are often baked round or triangular. Scones are often served with butter, jam, and cream. Savory scones are often combined with cheese, onion, bacon, plus interesting combinations of herbs and spices.
Here's a list of some of the recipes you will find in this recipe book:
Simple Scones
Classic Scones
British Scones
Buttermilk Scones
Cream Scones
Sourdough Scones
Oatmeal Scones
Whole Grain Scones
Gingerbread Scones
Vanilla Bean Scones
Diet Scones
Gluten Free Blueberry Scones
Keto Scones
Sugar-Free Scones
Oatmeal Peanut Butter Chocolate Chip Scones
Chocolate Scones
Hazelnut Chocolate Chip Scones
Chocolate Brownie Scones
Chocolate Chip Peanut Butter Scones
Date And Chocolate Chip Whole-Wheat Scones
Triple Chocolate Scones
S'mores Scones
Nutella Scones
Red Velvet Scones
White Chocolate Peppermint Latte Scones
Ultimate Scones
Lemon Cream Cheese Scones
Lemon Poppy Scones
Key Lime Scones
Carrot Cake Scones
Banana Nut Scones
Blueberry Scones
Strawberry & Cream Scones
Rhubarb Scones
Cranberry Scones With Orange Butter
Peaches & Cream Scones
Pumpkin Scones With Berry Butter
Triple Citrus Scones
Moist Pumpkin Scones
Brown Sugar Butter Pecan Scones
Matcha Scones
Oreo Scones
Honey Lavender Scones
Cinnamon Sugar Scones
Almond Streusel Scones
Spiced Eggnog Scones
Honey Cinnamon Banana Bread Scones
Pistachio Cardamom Scones
Savory Scones
Cheese & Garlic Scones
Parmesan Scones
White Cheddar Bacon Apple Scones
British Ploughman's Scones
Apricot-Rosemary Scones
As an Amazon Associate I earn from qualifying purchases.
Categories: Cookbooks
Sorry, comments are closed for this item.