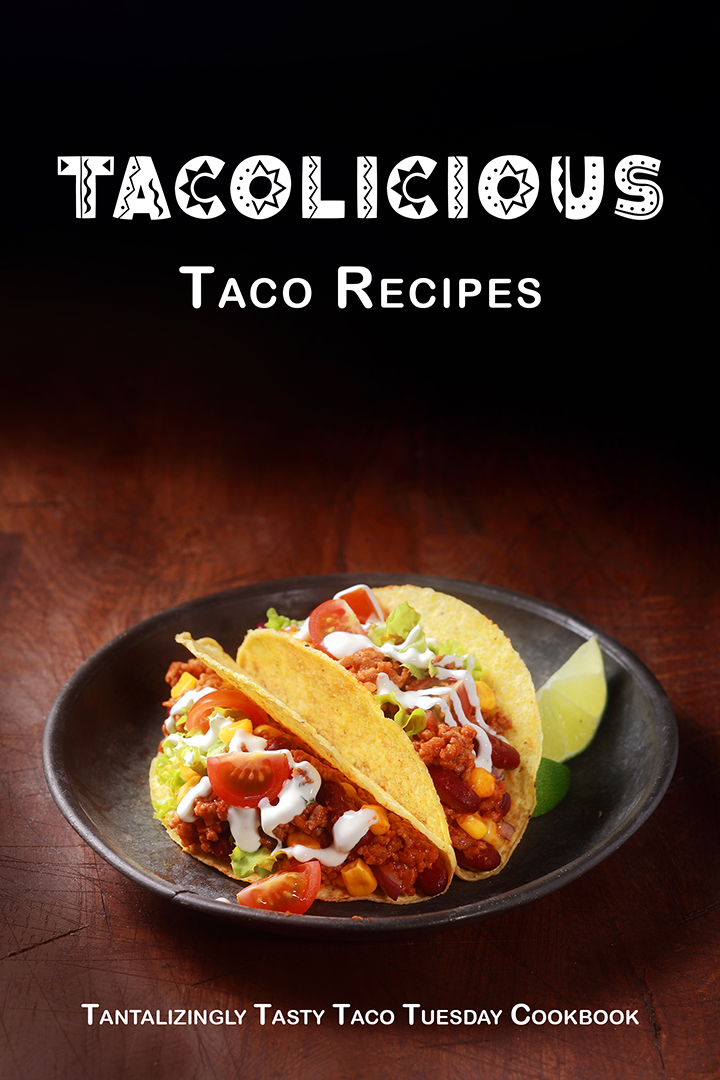 Tasty Taco Tuesday's
Tacos originated in Mexico but have become an American favorite. They are awesome. Classic Mexican tacos are freshly made, soft, flat corn tortillas and are served with fillings like fish and cooked meats, rice, or beans.
They have become the classic Mexican fusion vehicle to make unique and delicious tacos bursting with flavor. Tacos are totally customizable.
Inside, you'll find taco recipes for every week of the year. Most recipes can easily be made and ready in 30-minutes are less. Choose corn or flour, soft or crispy shells. Fill them with your chicken, beef, pork/carnitas, fish, shrimp, or lobster. Add rice, bean, cheese, and a sauce of choice—a dash of tabasco for a little spicy kick.
As an Amazon Associate I earn from qualifying purchases.
Categories: Cookbooks
Sorry, comments are closed for this item.