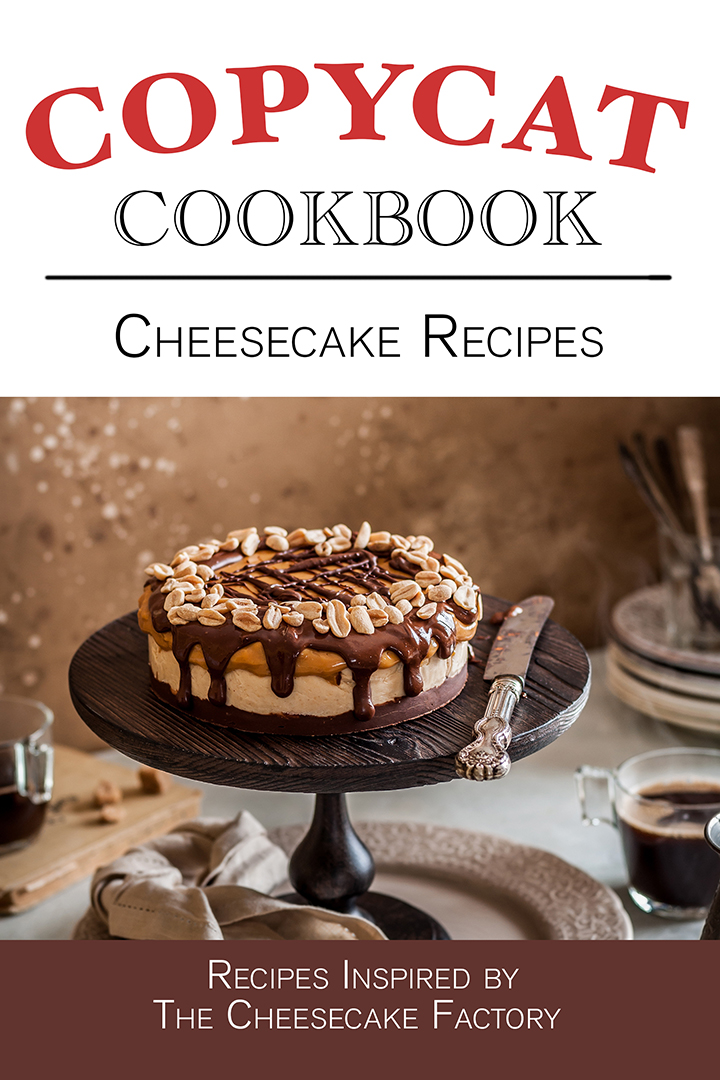 Do you want to recreate the popular menu items from The Cheesecake Factory, then this is the book for you. This restaurant chain was depicted on The Big Bang Theory where Penny and Bernadette were employed before meeting their respective husbands.
The Cheesecake Factory started in Southern California and is an American restaurant company and creator of amazing cheesecakes. The restaurant established a pattern of an eclectic menu, large portion sizes, and signature cheesecakes.
Recreate these recipes in your own kitchen:
Appetizers
Avocado Eggrolls
Chicken Potsticker's
Fried Macaroni & Cheese
Hot Spinach & Cheese Dip
Tex-Mex Eggrolls
Buffalo Blasts
Warm Crab & Artichoke Dip
Crispy Brussels Sprouts
Main Course
Thai Coconut-Lime Chicken
Chicken Riesling
Truffle-Honey Chicken
Chicken Parm Pizza Style
White Chicken Chili
Sheppard's Pie
Baja Chicken Tacos
Fish Tacos
Factory Burrito Grande
Tuna Poke
Famous Factory Meatloaf
Chicken Madeira
Chicken Bellagio
Chicken & Biscuits
Crusted Chicken Romano
Orange Chicken
Shrimp & Chicken Gumbo
Spicy Cashew Chicken
Carne Asada Steak
Hibachi Steak
Cheesecakes
Original Factory Cheesecake
Cinnabon Cinnamon Swirl Cheesecake
Reese's Peanut Butter Cheesecake
Celebration Cheesecake
Chocolate Hazelnut Cheesecake
Salted Caramel Cheesecake
Coffee & Cream Chocolate Supreme
Oreo Dream Extreme Cheesecake
Toasted Marshmallows S'mores Galore
Lemon Meringue Cheesecake
Godiva Chocolate Cheesecake
Ultimate Red Velvet Cheesecake
White Chocolate Raspberry Truffle
Key Lime Cheesecake
Chocolate Mousse Cheesecake
Tiramisu Cheesecake
Carrot Cake Cheesecake
Pumpkin Pecan Cheesecake
Specialty Desserts
Lynda's Fudge Cake
Blackout Cake
Chocolate Tower Truffle Cake
Warm Apple Crisp
Limoncello Cream Torte
As an Amazon Associate I earn from qualifying purchases.
Categories: Cookbooks
Sorry, comments are closed for this item.