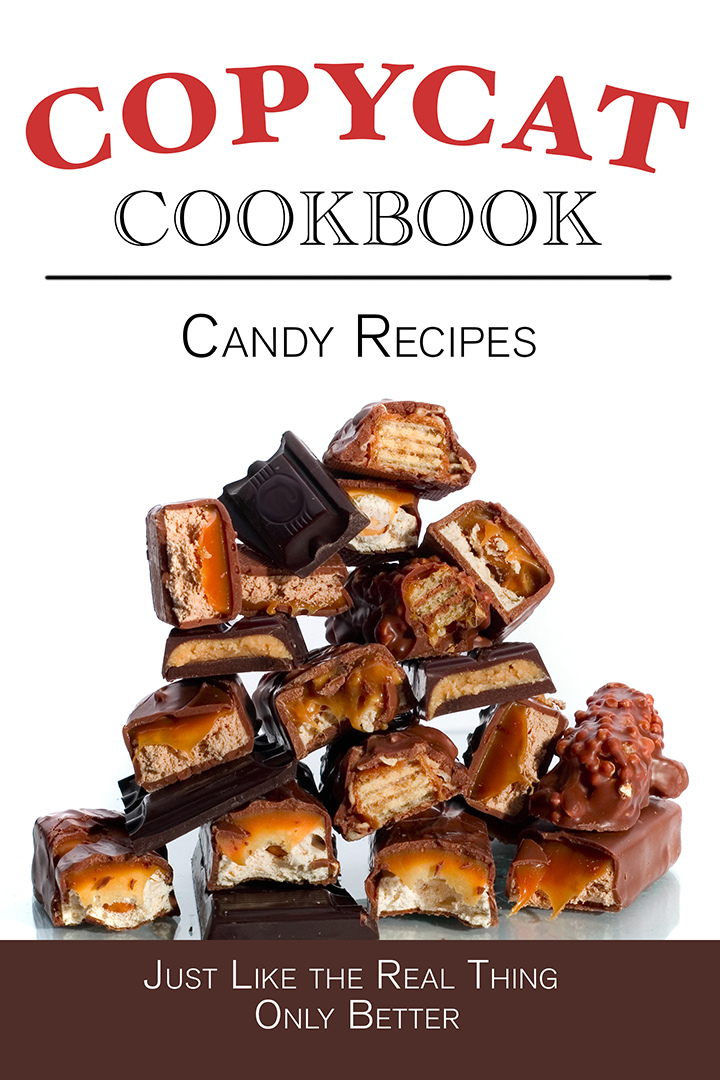 Copycat recipes for over 50 of your favorite brand name candies you can make in your own kitchen — from 3 Musketeers to York Peppermint Patties. They taste amazing and you won't find any mystery preservatives. Make them for your family or give them as gifts.
Table of Contents: Copycat Candy Cookbook
100 Grand Bar
3 Musketeers
Fifth Avenue Candy
Airheads Candy
Almond Joy
Andes Chocolate Mints
Baby Ruth
Bit-O-Honey
Bounty Bars
Boston Baked Beans Candy
Butterfingers
Candy Corn
Charleston Chew
Clark Bars
Crunchie Bar
Candy Dots
Eskimo Pie
Ferrero Rocher
Gobstopper
Goo Goo Clusters
Gummy Bears
Heath Bar
Hershey's Cookies and Cream
Hershey's Crunch
Idaho Spud
Jelly Belly
Jolly Rancher
Jujubes
Junior Mints
Kit Kat Bar
Laffy Taffy
Lemonheads
Mallo Cups
Marathon Bar
Mars Bar
Milk Duds
Milky Way
Mounds Bars
Mr. Goodbar
Oh Henry!
Payday Bar
Rocky Road Candies
Rolo Candy
See's Fudge
Skor Bars
Slo Poke
Take 5
Tootsie Rolls
Twix
Whatchamacallit
York Peppermint Patty
As an Amazon Associate I earn from qualifying purchases.
Categories: Cookbooks
Sorry, comments are closed for this item.