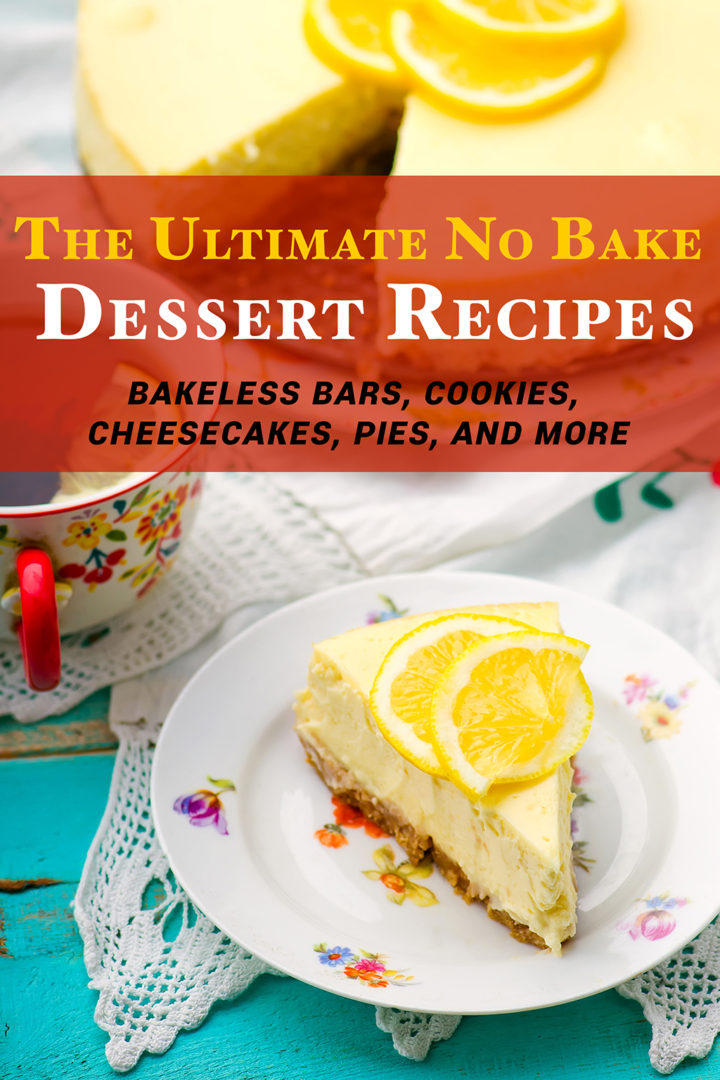 Wow your family and friends with extraordinary desserts. Uncomplicated and uncompromisingly good. In The Ultimate No Bake Dessert Recipes, you'll discover 50 distinctive and contemporary takes on classic desserts as well as new, interesting recipes you may have never tried before. Check out a few of the recipes you'll find:
Preacher Cookies
Avalanche Cookies
Coconut Pecan Praline Cookies
Salted Caramel Coconut Macaroons
Apple Cinnamon Cookies
Caramel S'mores Bars
Fudge Brownies
Cereal Killer Bars
Chocolate Cheesecake
Reese's Tiger Pie
S'mores Sushi
Chocolate Tiramisu
Death By Chocolate Lasagna
Chocolate Fudge Swirl
Chocolate Peanut Butter Smoothie
Creamy Lemon Cheesecake
Mango Fool
Orange Creamsicle Cheesecake
Cherries Poached in Red Wine with
Pina Colada Fluff
Red Berry Trifle
Peach Cobbler
Strawberry Semifreddo
Banana Dream
Drunken Strawberries
Peaches and Cream Lasagna
Pineapple Upside Down Cake
As an Amazon Associate I earn from qualifying purchases.
Categories: Cookbooks
Sorry, comments are closed for this item.