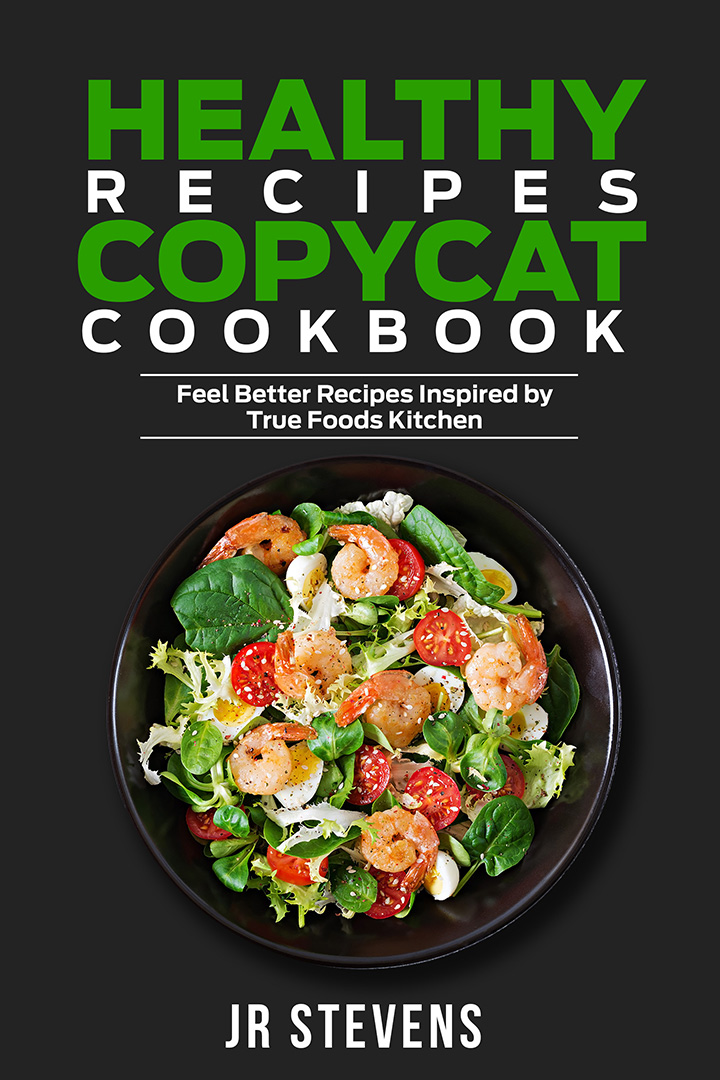 Get inspired with copycat recipes inspired by True Food Kitchen. This restaurant chain is a health-driven restaurant and bar inspired by a philosophy that food should make you feel better, not worse, and that great tasting food can serve as the foundation for a life well lived. They were founded on a set of simple and exhaustively researched principles known as the anti-inflammatory diet.
True Food's seasonal menu emphasizes wholesome, seasonal ingredients with thoughtful preparations to highlight the natural health benefits and flavors of each ingredient. From thoughtfully crafted refreshers & cocktails, to soups, salads, unconventional burgers, entrees and even desserts.
Here is a list of a number of recipes from this cookbook:
Refreshers
Watermelon Lemonade
Honey Cucumber Lemonade
Pomegranate Chia Limeade
Medicine Man
Hangover RX
Kale Aid
Honeydew Cooler
Matcha Horchata
Cocktails
Oaxaca Pina Punch
Pom Collins
Ginger Margarita
Passion Colada
Citrus Colada
Apple Gold Rush
The Detox Retox
Basil Cucumber Collins
Cherry Bourbon Sour
Hot Butternut Rum
Starters
Butternut Squash Soup
Roasted Beet & Goat Cheese Salad
Kale Guacamole
Coconut Shrimp
Roasted Brussels Sprouts
Charred Cauliflower
Herb Hummus
Summer Corn & Tomato Flatbread
Seared Chicken Satay
Fig & Onion Tart
Salads
Kale Salad
Mediterranean Salad
Good Earth Kale Cobb
Organic Tuscan Kale Salad
Bowls
Ancient Grains Bowl
Korean Noodle Bowl
Spicy Panang Curry Bowl
Cauliflower Polenta Bowl
Teriyaki Quinoa Bowl
Poke Bowl
Dashi Ramen
Burgers & Sandwiches
Unbeetable Burger
Grilled Chicken Avocado Wrap
Inside Out Quinoa Burger
T.L.T
Entrees
Thai Coconut Sea Bass
Lasagna Bolognese
Coconut Shrimp Tacos
Grilled Fish Tacos
Desserts
Key Lime Mousse
Flourless Chocolate Cake
Chia Seed Pudding
Squash Pie
As an Amazon Associate I earn from qualifying purchases.
Categories: Cookbooks
Sorry, comments are closed for this item.