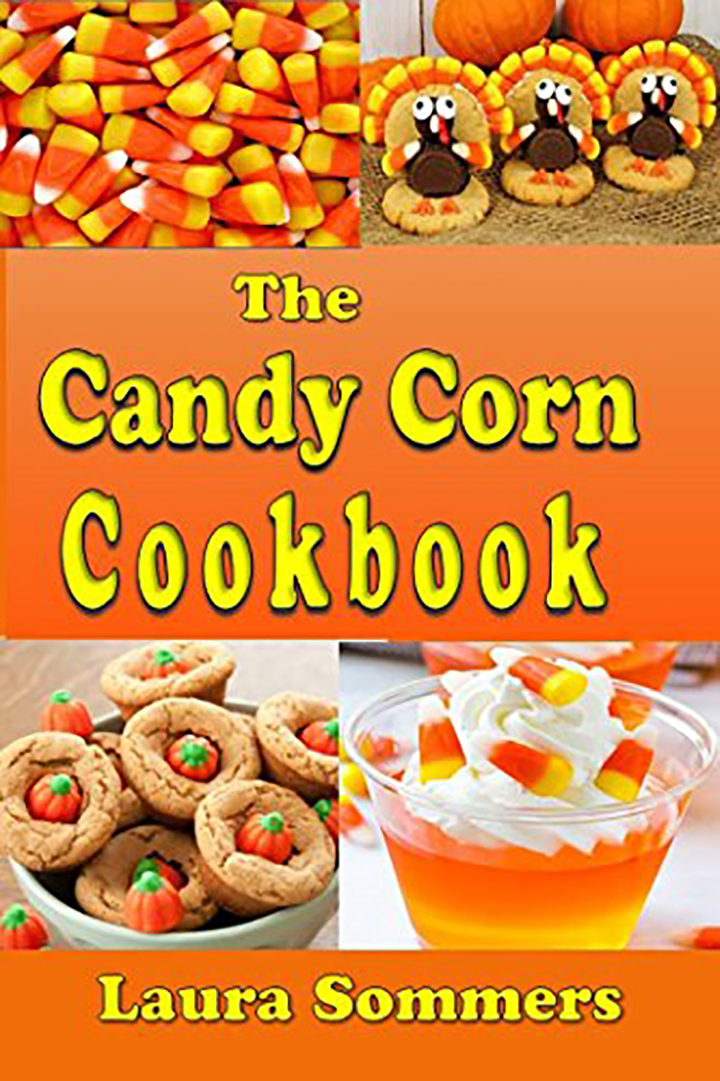 Candy corn is one of the most iconic and notable candies of Halloween with an estimated 2 billion kernels sold each year.With all this delicious candy corn with its instantly recognizable orange, yellow and white pattern that is indicative of everything Halloween there is no reason that you shouldn't be baking with it.Great for parties or just for a spooky treat, cooking with candy corn is fun and creative. This cookbook is full of recipes that use candy corn as the main attraction to help you celebrate Halloween and make it extra spooky and special.
Recipes Include
Candy Corn Pumpkin Spice Popcorn Balls
Candy Corn Cupcakes
Candy Corn Frosting
Candy Corn Bark
Crispy Rice Candy Corn Treats
Halloween Popcorn Pumpkins
Monster Munch Halloween Popcorn Mix
Spider Cupcakes
Peanut Candy Corn Cereal Bars
Candy Corn Oreo Turkey
Candy Corn Peanut Butter Bars
Soft Candy Corn White Chocolate Cookies
Cinnamon Candy Corn Cookies
Melted Candy Corn Cookies
Candy Corn White Chocolate Pretzels
Carmel Candy Corn Cupcakes
Peanut Butter Crispy Candy Corn Bars
Candy Corn Sugar Cookies
Peanut Candy Corn Cookies
Marshmallow Candy Corn Popcorn Balls
Candy Corn Chocolate Chip Cookie Cake
Candy Corn Cake
Candy Corn Halloween Fudge
Candy Corn and White Chocolate Blondies
Candy Corn Parfait
Candy Corn Marshmallow Bars
As an Amazon Associate I earn from qualifying purchases.
Categories: Cookbooks
Sorry, comments are closed for this item.