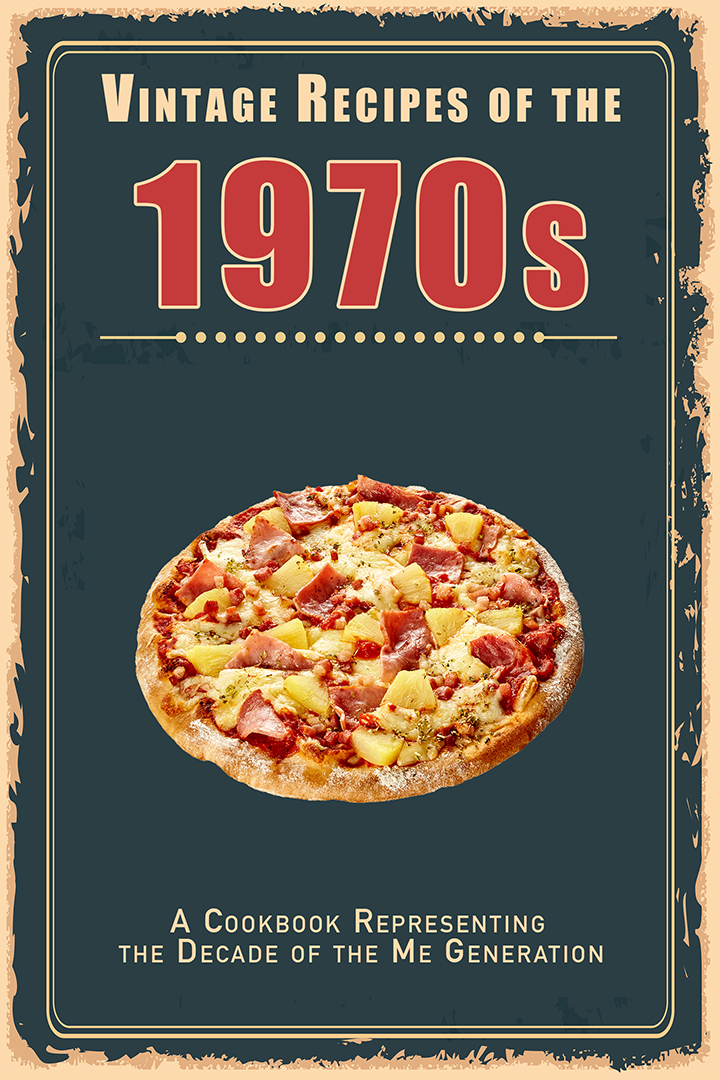 Get on Amazon
The Me Decade & Focus on International Cuisines
Immerse yourself in the groovy culinary delights of a bygone era with our captivating cookbook, "Vintage Recipes of the 1970s!" This exquisite collection of iconic dishes harks back to the days of disco, bell-bottoms, and free-spirited culinary creativity. Whether you're a cooking connoisseur or a kitchen newbie, this cookbook offers a rich array of classic recipes that will reignite your passion for food and transport you to the heart of the colorful 1970s.
With over 60 carefully curated recipes spanning cocktails, appetizers, main courses, and desserts, "Vintage Recipes of the 1970s" is your one-stop guide to hosting a retro-inspired feast. Kick off your culinary adventure with a refreshing Tequila Sunrise, delve into the indulgence of Clams Casino, and savor the mouthwatering flavors of Chicken Kiev or Beef Bourguignon. Round off your meal with a heavenly slice of Carrot Cake or a generous serving of Apple Crisp. Each recipe is accompanied by detailed, step-by-step instructions, ensuring a flawless and enjoyable cooking experience.
"Vintage Recipes of the 1970s" goes beyond the recipes themselves, providing fascinating insights into the historical and cultural context that defined this iconic decade. As you explore the pages of this cookbook, you'll uncover the stories behind each dish and learn about the trends that shaped the culinary landscape of the 1970s. From the rise of vegetarianism and the popularity of fondue parties to the Jell-O salad craze, our cookbook delves into the unique food culture that defined this unforgettable era.
Don't miss out on the chance to relive the bold and eclectic flavors of the 1970s. Whether you're planning a retro-themed dinner party or simply looking to expand your culinary horizons, "Vintage Recipes of the 1970s" is the perfect companion for food enthusiasts with a penchant for nostalgia. So, gather your friends and family, slip on your dancing shoes, and get ready to embark on a delicious journey back in time – one that will ignite your taste buds and revive the spirit of the 1970s in your very own kitchen!
As an Amazon Associate I earn from qualifying purchases.
Categories: Recipe Books
Sorry, comments are closed for this item.