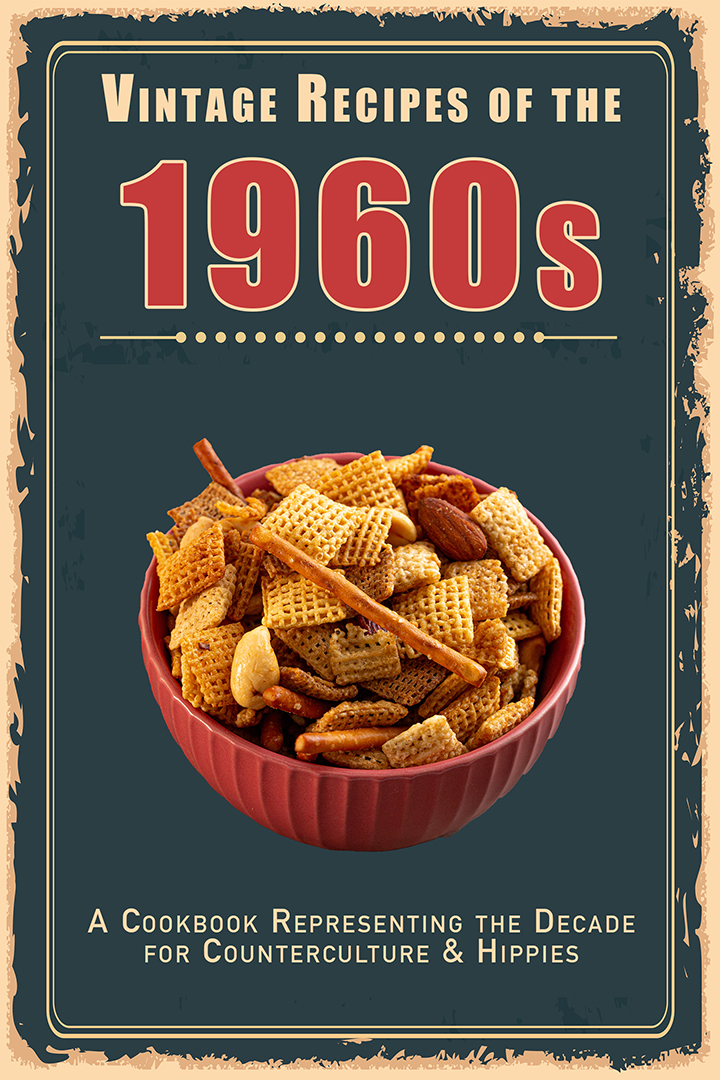 Get on Amazon
1960s Throwback Recipes
Step back in time and rediscover the vibrant and nostalgic flavors of the 1960s with our brand-new cookbook, "Vintage Recipes of the 1960s!" This delightful collection of iconic dishes will transport you to the heart of the swinging sixties, where dinner parties and social gatherings were all the rage. Whether you're a seasoned chef or a culinary novice, this cookbook offers a treasure trove of classic recipes that will dazzle your taste buds and impress your guests.
From cocktail parties to sumptuous dinner feasts, our cookbook has you covered! With over 60 handpicked recipes, including cocktails, appetizers, main courses, and desserts, you can recreate the charming atmosphere of a 1960s soirée in the comfort of your own home. So sip on a classic Martini, indulge in savory Swedish Meatballs, and delight in the irresistible Chicken à la King. Round off your meal with a decadent Baked Alaska or a refreshing Pineapple Upside-Down Cake. Each recipe is carefully explained with step-by-step instructions, ensuring a seamless culinary experience.
"Vintage Recipes of the 1960s" also dives into each recipe's fascinating history and cultural context. As you flip through the pages, you'll uncover the stories and trends that shaped this exciting decade. From tiki culture to the rise of TV dinners, our cookbook explores the culinary landscape of the 1960s in a fun and engaging way. You'll not only learn to master the dishes that defined this era but also gain a deeper appreciation for the unique flavors and experiences that made the 1960s such a memorable time.
So why not take a trip down memory lane and embrace the vibrant and delicious world of 1960s cuisine? Whether you're throwing a retro-themed party or simply looking to expand your culinary repertoire, "Vintage Recipes of the 1960s" is the perfect companion for anyone who loves to explore the rich history of food. So, gather your friends and family, and get ready to embark on a culinary journey like no other – one that will tantalize your taste buds and take you back to the groovy era of the swinging sixties!
Go back in time by grabbing your own copy of "Vintage Recipes of the 1960s!"
As an Amazon Associate I earn from qualifying purchases.
Categories: Recipe Books
Sorry, comments are closed for this item.