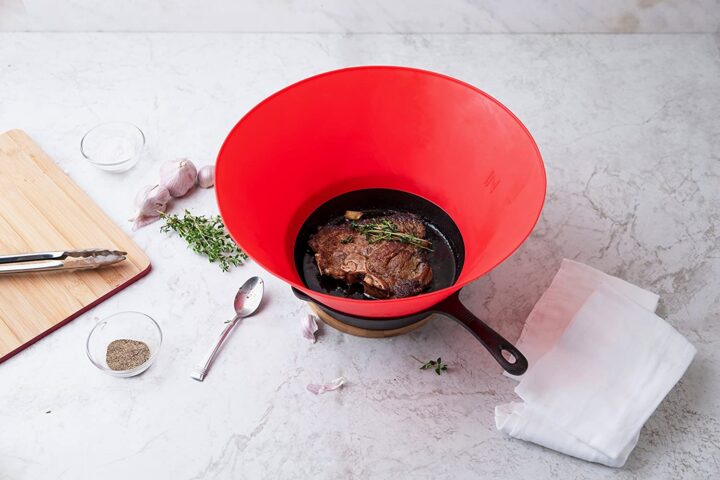 Keep your cooktop clean when using a frying pan by avoiding splatter.
Available for 8″, 10" and 12″ pans – Verify your pan size before ordering.
NO COMPROMISE PROTECTION: The first-ever splatter guard that combines uninterrupted protection with complete access to cooking surface, providing all the benefits of an uncovered pan without the mess.
STOPS OIL MIST AND CONDENSATION: Completely blocks fine oil that splatter screens let through, but lets steam escape freely. So burgers sear perfectly, sauces reduce quickly, and condensation splatter is eliminated.
SPILLOVER STOPPER: Perfect for preventing spillovers when sautéing lots of veggies and greens in overfull pan.
SAFE, CLEAN AND COMPACT: Made of BPA-free, FDA-compliant silicone that can withstand sustained temperatures of up to 450°F. Dishwasher safe and easy to clean. After use rolls into cup-sized sleeve for compact storage.
As an Amazon Associate I earn from qualifying purchases.
Categories: Product Reviews
Sorry, comments are closed for this item.