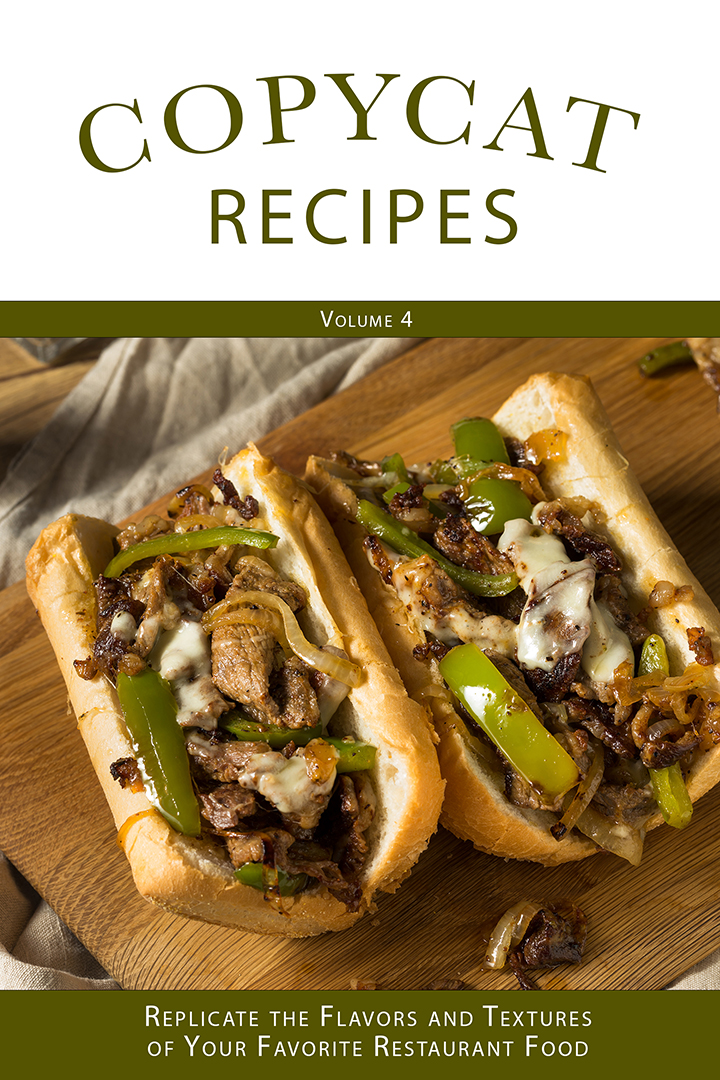 Get on Amazon
Copycat Recipes for Foodies from Almost 20 Restaurants
Introducing volume 4 of the ultimate cookbook for foodies and home cooks who love dining out but want to recreate their favorite restaurant dishes in the comfort of their own kitchens – "Copycat Recipes: Replicate the Flavors and Textures of Your Favorite Restaurant Foods"!
This cookbook is jam-packed with over 50 mouth-watering recipes for all your favorite dishes from 20 of the most popular restaurants across the country. From Starbucks S'mores Frappuccino to Applebee's BBQ Brisket Taco appetizers, or PF Chang's Bistro Beef Lo Mein to Buca di Beppo Tiramisu, you'll find step-by-step instructions and ingredient lists to make your cooking experience a breeze.
What sets "Copycat Recipes" apart is that it not only provides delicious and easy-to-follow recipes, but it also helps you save money by preparing restaurant-quality meals at home. Impress your family and friends with your culinary skills and enjoy the satisfaction of creating dishes that taste just like the ones you love from your favorite restaurants.
With "Copycat Recipes", you'll never have to wait in long lines or pay exorbitant prices for your favorite dishes again. So, what are you waiting for?
Order your copy today and start cooking up a storm!
As an Amazon Associate I earn from qualifying purchases.
Categories: Recipe Books
Sorry, comments are closed for this item.