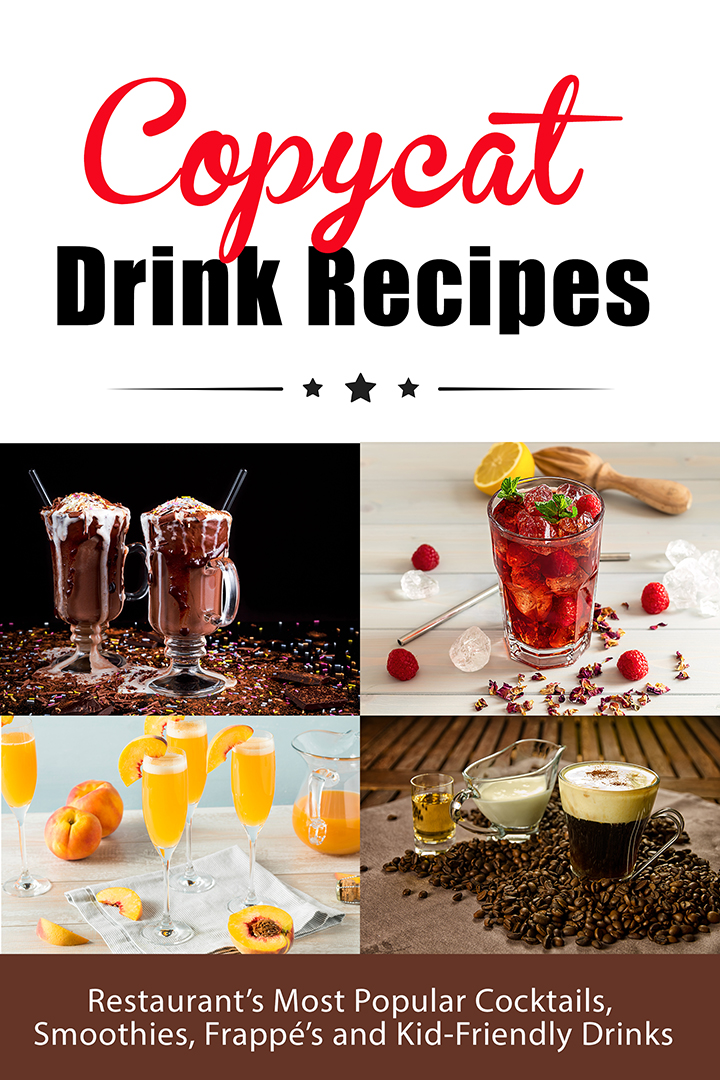 Copycat Drink Recipes Famous Restaurants
Tired of paying absorbent prices on Frappaccino's, Smoothies and Cocktails. It seems like every few visits to Starbucks the prices keep going up. With Copycat Drink Recipes, you know have a source of some of the best of the best drink recipes at places like Starbucks, Applebee's, Bennigan's, Olive Garden, Cheddars, TGI Friday's, Chick-Fil-A and many more.
As an Amazon Associate I earn from qualifying purchases.
Categories: Cookbooks
Sorry, comments are closed for this item.