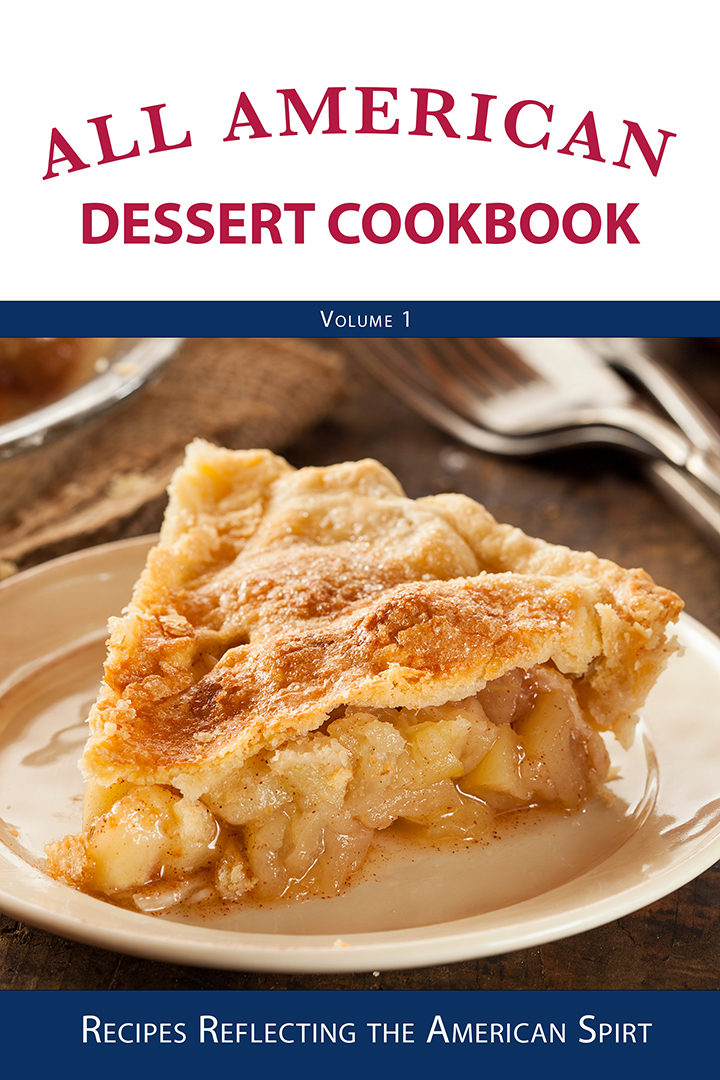 Get on Amazon
Classic All-American Dessert Recipes
If you want to add some sweet flair to your kitchen, there's no better way to do it than with the All-American Dessert Cookbook. Find over 50 dessert recipes that are a staple in American cuisine and have been enjoyed for generations. From classic key lime pie from Florida to Beignets from New Orleans. American desserts are both comforting and indulgent. With a cookbook dedicated to these sweets, you can bring a taste of the USA to your home kitchen.
Not only are American desserts delicious, but they also offer a rich history and cultural significance. Some desserts, like the Red Velvet cake from the Waldorf Astoria Hotel in New York, are associated with a specific city, while others, like the pumpkin pie, are enjoyed all over the country during Thanksgiving. By learning about the origins of each dessert, you'll be able to appreciate its cultural significance and enjoy it all the more.
Making recipes from the All-American Dessert Cookbook also means you'll have a wide variety of dessert options to choose from. So, whether you're in the mood for a decadent chocolate cake, a refreshing fruit tart, or a luscious, smooth Chocolate Fudge, you'll be able to find a recipe that fits your taste preferences. In addition, many of these desserts can be easily adapted to suit various dietary needs, making them an excellent choice for any home cook.
Overall, the All-American Dessert Cookbook is a must-have for any dessert lover or home cook. From the classic desserts you grew up with to newer, innovative recipes, there's always something sweet to discover. Not only will you be able to satisfy your sweet tooth, but you'll also learn about the cultural significance of each dessert and expand your cooking skills in the process. So go ahead and indulge in some delicious American desserts with the help of this cookbook.
As an Amazon Associate I earn from qualifying purchases.
Categories: Recipe Books
Sorry, comments are closed for this item.